Hawk Swanson's practice began with the Feminism? Project (2005-2006). The artist scripted ten video performances from edited interviews with a variety of white women throughout her home state of Iowa, starting with sorority sisters and concluding with family members. Many interviewees evidenced a lack of awareness about or rejection of feminism. Their raw responses about feminism ranged from naïve surprise to composed discourse, but became flip one-liners and ironic ramblings when the artist performed them, intoned in a valley-girl voice in provocative contexts.


Feminists People, 1:32min
What People Went Through to Get to Where They Are Today, 2:28min
Not Really, But Kind of a Feminist, 1:23min
Other Things to Do, 1:00min
Women Who Don't Take No For An Answer: Girls Gone Wild, 3:31min
That's Deep, 4:23min
Not a Feminist Way of Thinking, Daddy's Little Girl, 1:28min
That's Deep: Again, 11:03min
I've Never Really Been Into Feminism, 1:43min
Embracing That Part of You That Makes You a Woman, 1:11min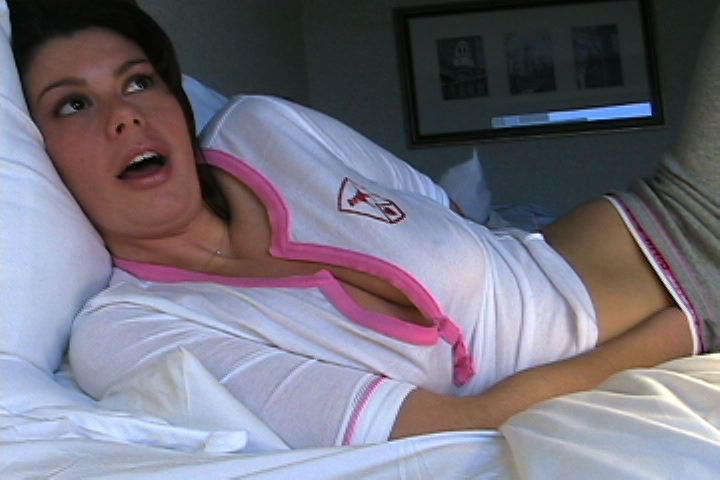 In 2013, Hawk Swanson expanded the project to explore the problematics of white feminism with artist Xandra Ibarra for a video entitled
Untitled Fucking
. Hawk Swanson and Ibarra revisited two videos from the
Feminism? Project—That's Deep
and
That's Deep: Again
(both represented in the compilation of excerpts above). Through queer sexual vocabulary of topping, bottoming, and "bottoming out," Ibarra and Hawk Swanson's collaboration stages the deep and complicated interplay between the performance of white feminism and the feminisms of color that whiteness excludes. The piece also poses a collective challenge to the systems of representation that discipline the notion of political "voice." Working in the erotic interplay between saying and doing, Hawk Swanson and Ibarra rehearse the queer and feminist contradictions that arise when explicit sex and performance collide, directing us towards the untitled and yet to be articulated horizons of political possibility. Scholars Amber Jamilla Musser and Juana María Rodríguez, among others, have
written
on Hawk Swanson and Ibarra's collaboration.